Sep 16 2021
NWA Sign Partnership deal with Avigilon
NWA have signed a partnership deal with Avigilon the leading provider of Integrated Security in Ireland.
Avigilon Security Solutions are designed as software and hardware IP network products that include image capture, analysis, storage, transfer, and playback of high quality video surveillance footage with visually lossless compression (no perceptible loss of visual detail), and electronic access control management.
These Advanced solutionss may be configured into a customized, end-to-end, integrated intelligent security system that provides high quality video and data using relatively low bandwidth. Avigilon Security Solutions include features such as: electronic access control, automatic event detection, pattern-based analytics algorithms, teach-by-example self-learning capabilities, alarm monitoring, integrations with third party platforms, video export, enterprise-level server and site management, extended video wall viewing, object search, appearance search, and remote viewing via mobile devices.
We can now offer these high-end solution to new clients and we can offer Service and Maintenance on existing systems throughout the North West.
We also have a fully integrated showroom in our Donegal Town Office where we can demonstrate all the key areas of Security and Fire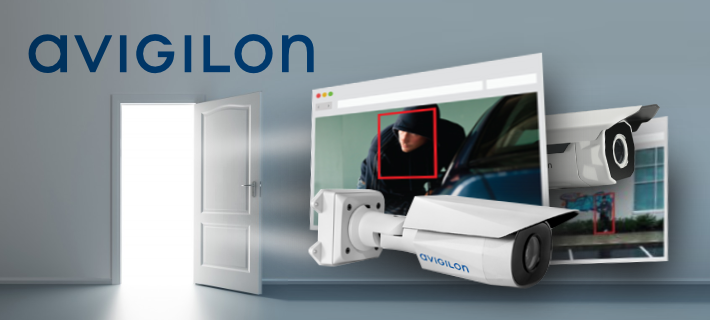 ---

Avigilon is a Canadian subsidiary of Motorola Solutions, specialising in the design, development and manufacture of advanced AI, video analytics, network video management software and hardware, surveillance cameras, and access control products.
Avigilon products are made in North America in manufacturing facilities located in Richmond, British Columbia, Canada, and Richardson, Texas, USA. They are installed in over 120 countries worldwide with the help of 1,500 resellers and are used in many locations globally including schools, stadiums, retail environments, casinos, critical infrastructure, transportation stations and more.