Emergency lighting testing
What is emergency lighting testing/maintenance?
Emergency lighting testing is the testing of the emergency lighting system in a building.
These series of tests ensure compliance with I.S. 3217:2013.
They must be carried out on a quarterly basis and on an annual basis. We provide your staff with a schedule for weekly checks of the system.
Irish legislation places a mandatory requirement for the provision and regular maintenance of emergency lighting in all public and commercial buildings. Not only can we design your emergency lighting systems and luminaries, we can also advise on appropriate locations and light levels in accordance with current irish regulations and along with our partners we can facilitate fully installation if required. You will have peace of mind in the knowledge that your lighting will work efficiently and safely in the event of an emergency.our dedicated engineers will service your system quarterly, provide detailed reports on failed emergency luminaries and make all necessary repairs.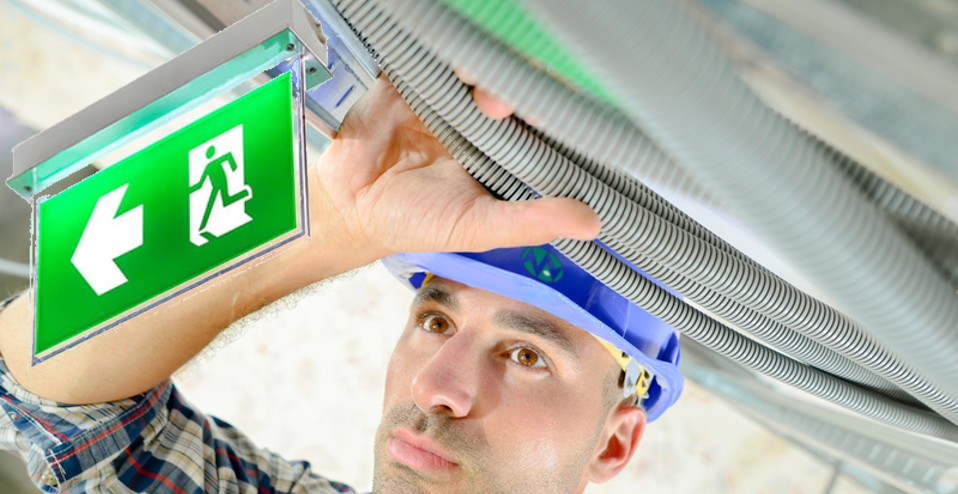 Why do i need emergency lighting testing carried out in my building?
All property owners have a legal obligation to commission and maintain the emergency lighting in their premises. Similar to fire detection & alarm system regulations, quarterly inspection and annual tests of the emergency lighting system must be carried out and records maintained.
What is involved in emergency light testing?
Quarterly tests should be carried out in accordance with a systematic schedule. During the tests, each emergency light is illuminated from it's battery source for 30 minutes for the quarterly test and 3 hours on the annual test. All fittings are examined to ensure that they are functioning correctly. The log book is checked and filled out as appropriate and a certificate of testing is issued on completion.
As part of our service agreement we supply and complete an emergency lighting log book for your premises and label all emergency lighting fittings. We provide a full range of standard and decorative emergency luminaries, led lighting, emergency lighting management systems, central battery, static inverters, central test and automated intelligent testing units.
Our experienced staff will certify your premises to current irish emergency lighting standards in addition to offering you advice on how to maintain your emergency lighting system whilst keeping costs to a minimum.
We provide a full design and commissioning service for new buildings and annual maintenance contracts for existing installations.